Charging Contacts
Connect Battery Driven Vehicles to Charging Stations for Opportunity Charging
Additional information
In a world where charging modularity has become the standard for an optimized workflow in battery-driven vehicles, we bring our extensive knowledge of mobile industrial electrification to our charging contacts solutions. With a focus on durable modular designs, our engineers have developed a portfolio of charging contacts options to accommodate your specific charging needs.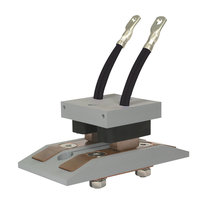 Nano
Additional information
The Nano series is our compact charging contacts solution with up to a 75% smaller collector and up to a 66% smaller base place when compared to our competitors. Nano is a 20 - 300amp solution with the capability of being engineered to 600+ amps. With a chamfered edge design, the Nano Series ensures that only long-life wear-resistant components meet each other. The Nano Series Charging Contacts is a compact, modular design with a misalignment tolerance of 5mm in the x and y-axis. This solution is ideal for applications where space is a premium.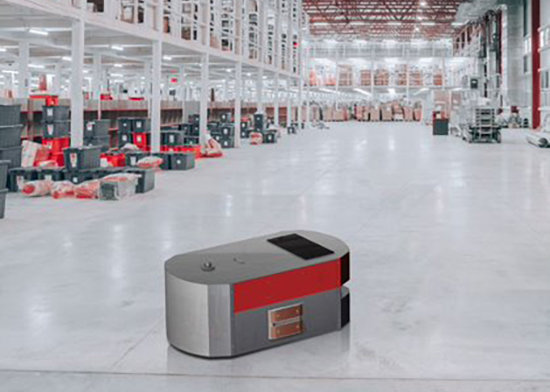 The Nano series will be the ideal solution for the following market applications (where space is limited):
Manufacturing
Warehouse and Distribution
Automated Guided Vehicles (AGVs)
Automated Guided Carts (AGCs)
Autonomous Mobile Robots (AMRs)
Shuttles
Amusement Park Rides
Service Robots
Custom Engineered Configurations
Product data
Design compliant with UL 2231-2 Standard for electric vehicle supply circuits 
20 - 600 amp solution 
Single and two-phase systems 
Misalignment tolerance: x and y-axis 5 mm | Z-axis 2 mm 
Voltages up to 60 VDC / 25 VAC 
Optional pilot contacts
Downloads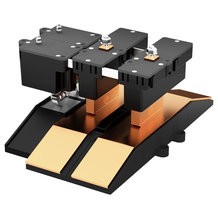 Enduro+
Additional information
The Enduro+ takes charging contacts innovation to the next level by scaling our technology to a 100-600amp solution for larger vehicles. With this addition to our charging contacts portfolio, you will experience more design flexibility, enhanced misalignment tolerance of 15mm in the x and y-axis, a higher charging rate, and a shunt design that has been tested for over 1 million worry-free cycles. Enduro+ comes in three configurations: standard (100amp), wide (200amp), and long (200amp). In addition to a configurable footprint, both travel and power take-off are also configurable. Travel options include one-way, z-axis, and through travel. Power take-off can be located on the bottom, rear, or side.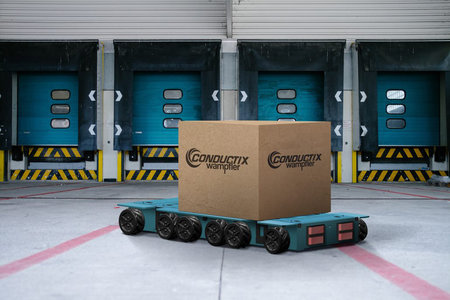 The Enduro+ will be the ideal solution for the following market applications: 
Manufacturing
Warehouse and Distribution
Automated Guided Vehicles (AGVs)
Automated Guided Carts (AGCs)
Autonomous Mobile Robots (AMRs)
Shuttles
Amusement Park Rides
Service Robots
Custom Engineered Configurations
Product data
Validated to exceed 1 million cycles
100-600amp solution
Modular
Misalignment tolerance: 15mm x and y-axis
Higher charging rate
UL 583 recognized component
60 VDC limit of UL 583 standard
Designed to meet 150 VDC
Canbus tested pilot solution
Downloads